My goal lately has been finding recipes my girls will like. I found one both they and I love. Imagine a thick, creamy chocolate mousse that is actually not loaded with a ton of fat from heavy whipping cream. The recipe is very easy to make it just takes a remembering to put the can of milk into the refrigerator. This recipe tastes great cold and frozen.
Trust me...no one will ever be able to tell the difference.
Pinterest Inspiration: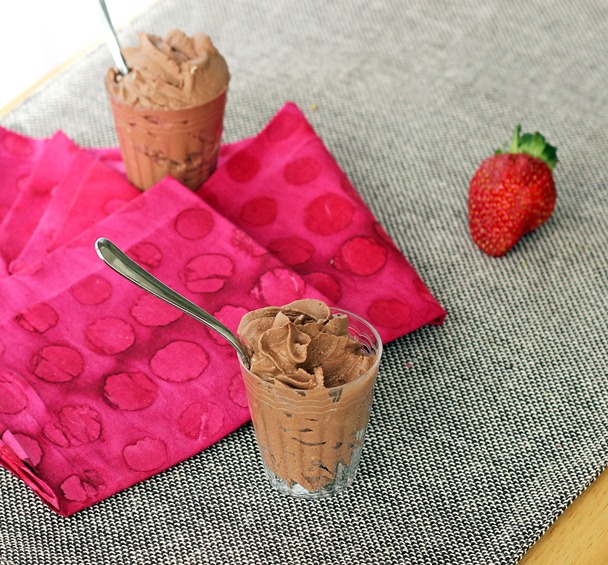 http://chocolatecoveredkatie.com/2012/01/16/chocolate-frosting-shots/
My Results:
1 can full-fat coconut milk
1/4 cup plus 1 tbsp cocoa powder
1/2 tsp pure vanilla extract
Truvia to taste
1. Leave the can of milk in the fridge for at least 24 hours.
2. Try not to shake the can too much before opening.
3. Scoop out the thick milk at the top of the can and be careful to only transfer the creamy part to a bowl.
4. Whip in the cocoa, vanilla, and sweetener with the coconut cream until you have a thick texture.
5. Scoop chocolaty goodness into individual bowls and stored uncovered in the fridge.